Celie Dailey is an artist living in Charleston, South Carolina. She specializes in digital media projects, including documentary videos. She is a writer, graphic designer, book editor, photographer, and gardener. She is available to assist with your creative or scholarly endeavor.
View full CV (pdf).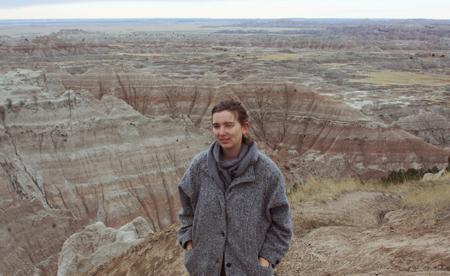 South Carolina Maritime Museum, Georgetown, commissioned a video about the North Island lighthouse for its upcoming exhibition displaying the original Fresnel lens. She just completed an education video
The Lumber Boom of Coastal South Carolina
, for the current exhibition,
The Henrietta
. The video is available for viewing at the museum and on their website. Celie was also editor for the book which supports the exhibition, by Robert McAlister.
Celie has been managing the business of fine artist
Mary Edna Fraser
, Charleston, SC, for the past 6 years. A 100-page book,
The Batik Art of Mary Edna Fraser
is currently in editing stage with USC Press.
Above Mobile Bay
is a video series created for Fraser, cataloging the creation of her silk installation for GulfQuest, the National Maritime Museum of the Gulf of Mexico set to open in late 2014. Their collaborative blog
Delete Apathy
promotes environmental action through art, written and designed by Celie with input from Mary Edna Fraser. Celie screened videos and helped organized the
initial Delete Apathy event
in support the Coastal Conservation League, and subsequent events linked with local environmental organizations. Celie was an editor for
Global Climate Change: A Primer
, co-authored by Orrin H. Pilkey, Keith C. Pilkey, and Mary Edna Fraser.
Celie has documented Fraser and Pilkey's collaboration for
CoastalCare.org
and continues to write about beaches local and abroad, addressing concerns about development, cultural history, and biological and geological context.
Ancient La Caleta Beach and Cove
includes photography shot on location and addresses the ancient geography of a beach in Cadiz, Spain.
Art & Science: Envisioning Ocean Depths
, exhibition headed by Dr. Cindy Lee Van Dover, Duke University, commissioned a site to catalog the work of 7 artists and 3 scientists. Celie also created a introductory video, shot by Mary Edna Fraser while aboard the Research Vessel Atlantis,
Exploring Deep Sea Volcanoes off the Coast of Barbados: An Artist's Perspective
.
Spew Geyser
tape label, Charleston, SC is a collaborative site with Charlie McAlister. Ongoing video project is in production. Watch trailer #1 and trailer #2
here
.